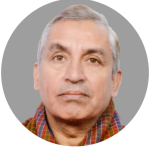 Mr. Loknath Chapagai
Mr. Loknath Chapagai has Bachelors in Humanities with Economic Honours from Panjab University, India and Master of Science in Management from ADL School of Management, Boston, USA. He served in the Boards of Royal Monetary Authority, Bhutan Electricity Authority, Tax Appeal Board and Bhutan Agro Industries Ltd. He was actively engaged in the formulation of economic sector policies including FDI Policy and Economic Development Policy and the revisions. He also served as Member of Working Party Negotiating Team for WTO Accession as well in Negotiation Team member in BIMSTEC negotiations.  He retired in 2021 in the position of Specialist in the Department of Industry providing technical support and advisory services to the Department and Ministry. Post retirement, he served as National Consultant and completed National Export Strategy 2022 and is serving as consultant as well as in private sector Boards and Committees.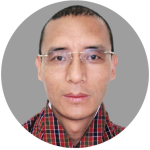 Mr. Lam Dorji
Mr. Lam Dorji completed his Master's Degree in Engineering from University of New Brunswick, Canada and has over 25 years of professional experience working in various hydropower projects in Bhutan, India and ASEAN regions. He served as Head(O&M) in Druk Green company, spear heading the technical management of 4 hydropower stations in Bhutan and later as Chief Executive Officer of a Company in Thailand leading and managing the company's business affairs and later as Board of Director in ANDRITZ India Limited (2017-2020). He also has over 7 years consulting experiences and provided his expertise/services in various independent assignments for ADB, World Bank, EU, Royal Government of Bhutan, and also worked with many international consulting firms.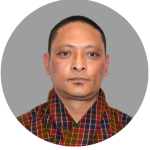 Mr. Sunil Rasaily
Mr. Sunil Rasaily is currently the Managing Partner of Metho Dewa Consultancy Services and the Senior General Manager of Investments at RSA Private Limited since 2011.He was the Head of Corporate Planning and Business Development at Bhutan Power Corporation, an electricity transmission and distribution company and worked there for over 11 years. He is also a founding partner of QED Group, established in 2012 in Thimphu, Bhutan, to pursue evidence-based research and advocate alternate solutions to topical issues through its consulting arm and think tank.
He has a cross-functional work experience spanning over two decades in the Government, public and private sector.
He works closely with the Bhutan Chamber of Commerce and Industry and is actively involved in private sector development activities at the policy level.
He holds a Bachelor's degree in Electrical and Electronics Engineering and a Master's degree in Business Administration.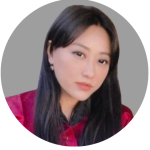 Mrs. Choitsho Eudel Dorji
Mrs Choitsho Eudel Dorji is a professional with a strong background in economics, trade policy, and development studies. She holds a Bachelor of Arts in Economics and French from Mount Holyoke College in Massachusetts, USA, and a Masters in Development Studies in Development Economics from the Graduate Institute at the University of Geneva in Switzerland. With over 8 years of work experience in the Department of Trade and Department of Industry, Ministry of Economic Affairs, she was the youngest member of the WTO Accession Negotiating Team for Bhutan and served as the first Industrial Estate Manager of Pasakha Industrial Estate. Her contributions to Druk Holdings and Investments, as well as her work as a consultant for UNDP Bhutan and Bhutan Chamber of Commerce and Industry, demonstrate her expertise in trade policy, SMEs, gender issues, and data analysis.
In addition, Mrs Dorji is also an entrepreneur for the past decade. She is a partner of Terra Himalaya Pvt Limited, an FDI company that focuses on the production of essential oils in Bhutan, for export to the European Union. She also founded Tse Organics, a skin care company, and established Eden Education, an international education placement company. Her entrepreneurial ventures showcase her innovative thinking and commitment to creating impactful business opportunities for Bhutanese youth and women in particular.
Mrs Dorji's expertise also extends to her role as a Senior Consultant in Upskill Bhutan, where she provides consultancy services in strategy development, data analysis, and program implementation, management and evaluation. Her fluency in data management, survey development, and strategy development allows her to offer valuable insights and guidance in these areas. Her extensive knowledge of trade policy, economics, and development studies, coupled with her strong analytical and problem-solving skills, makes her a valuable asset in decision-making processes.