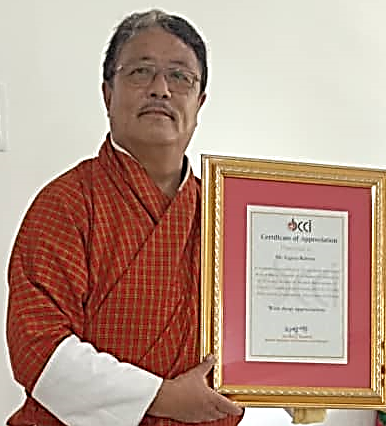 It is with complete shock and disbelief that the Bhutan Chamber of Commerce & Industry (Chamber) received the news of the sudden demise of Mr. Ugyen Rabten on Sunday, 11th September 2022
As the Dzongkhag Tshongdrel Thuemi and the Regional Executive Committee Member of the Chamber, he was very instrumental and contributed immensely towards enhancing cross-border trade and friendship. Today, we mourn the passing of a passionate business advocate, a champion for the cause of the private sector development, who has left behind a legacy of humility, simplicity and dedication to private sector development.
The entire business community of Bhutan and the BCCI share with the bereaved family, the feelings of great loss at this moment of deep sorrow. We offer the most profound condolences to the bereaved family, relatives and friends of the Late Mr. Ugyen Rabten.