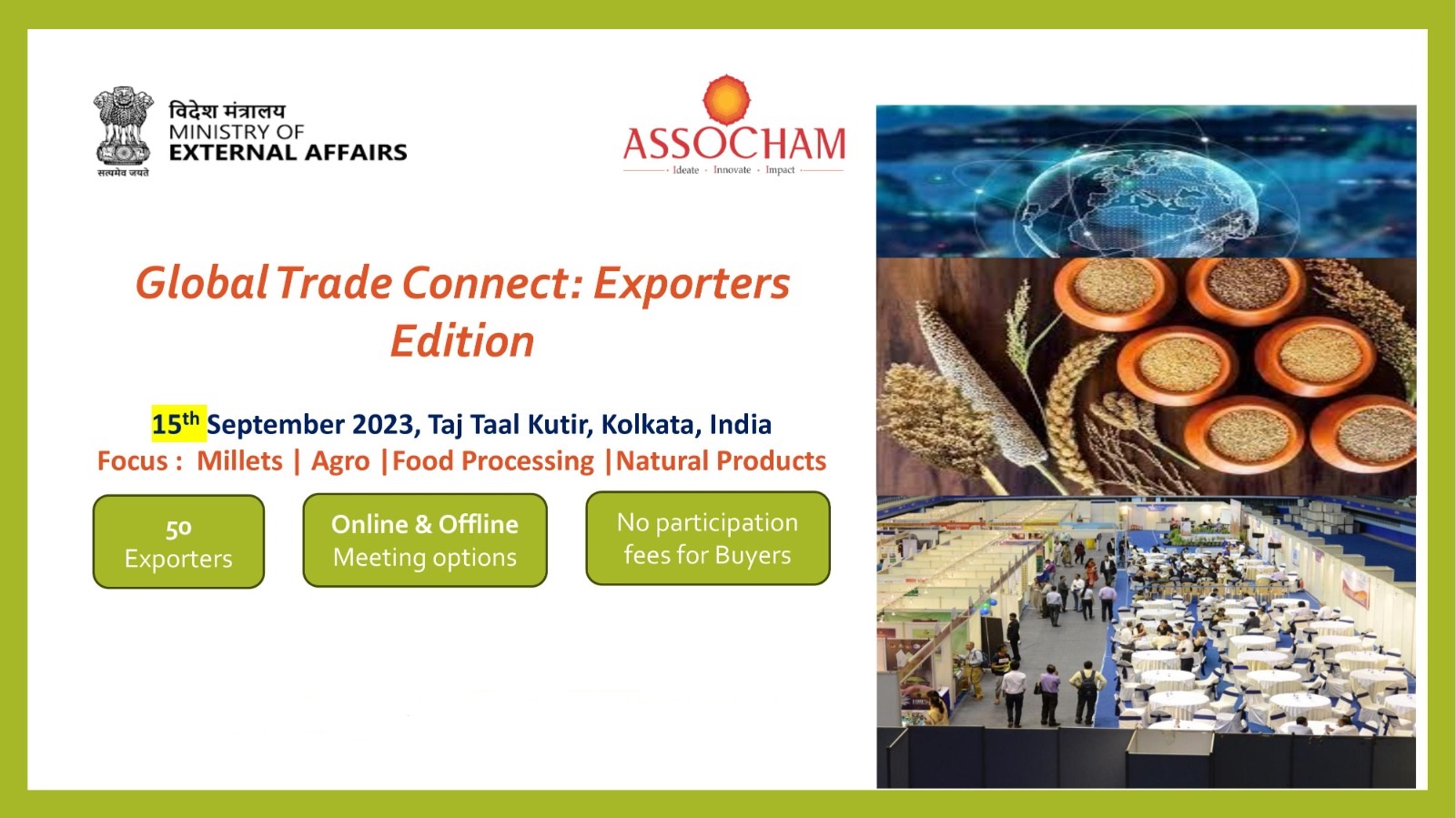 The BCCI is pleased to inform that ASSOCHAM in association with Ministry of External Affairs, Govt. of India and in partnership with relevant stakeholders is organising "Global Trade Connect: Exporters Edition" which shall be holding a Buyer Seller Meet and a focussed conclave on Spices, Agro, Food Processing Sector on 15th September, 2023 at Kolkata, India. Buyers from ASEAN region as well as other regions are invited offline as well as online.
Furthermore, this forum will provide the unique opportunity to meet prospective Agencies & network closely with the business fraternity of the region, different NE State Govt. representatives and well as policy makers from all South East Asian countries and showcase your business and Services to the huge untapped market of North East India as well as South East Asia.
Interested business members may join the "Buyer Seller Event" Physically at Kolkata, India on self-funding or join virtually.
For further clarification on the aforementioned event please contact Business Promotion Division (BPD) at 02-322742 during office hours . Last date of registration 30th August, 2023.
Registration link : https://forms.gle/QkxdVT3iViAAeDeS6